Happy Wednesday, everybody!!
Today is a particularly good Wednesday because:
1. Thanksgiving is tomorrow. And Thanksgiving = ultimate comfort food!
2. No work for the rest of the week!
3. We're leaving for Florida!
I can't wait to see our family and Sophie and enjoy the warm weather!
————————–
So the other day, I met with my trainer friend, Mike, again. He's trying to help me get rid of my shin splints. He said the problem is likely related to my feet. Evidently I have higher arches, so he thinks I might need insoles.
But before I went out and bought insoles, he wanted me to try an experiment.
He cut these pieces out of foam and shaped them to my feet.
Each piece had a sticker in the back, and he told me to stick them to my feet before running.
I don't hide anything on this blog, do I?
So on Monday night, I tried them out. It was the weirdest feeling to have these big pieces of foam in my shoes. After a couple of miles, the pieces were bothering me so badly that I actually had to take them out so that I could finish running (my apologies to the woman on the treadmill next to me
).
However, I did notice that my shins weren't hurting. So I think they actually served their purpose. Next up? I may be trying some store-bought insoles!
————————–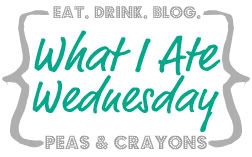 Breakfast:
The usual.
Snacks: Yogurt and a granola bar. Plus a ton of tea because my throat has been bothering me.
Lunch:
Leftover chicken lasagna. This dish may be a new favorite. Recipe to be posted soon!
Dinner:
This dinner was de-lish. A BBQ chicken salad .. yum!
I cut my raw chicken breasts into strips and put them in a ziplock baggie with some BBQ sauce and minced garlic for a couple of hours. Then I baked them at 400 degrees for about 20 minutes, basting them with the BBQ sauce occasionally. At the same time, I baked up some sweet potato fries, as well.
After everything was cooked, I threw the chicken and fries on a bed of spinach and topped it with a little more BBQ sauce and light ranch dressing. So. good.
Dessert:
(Source)
I love these things. They help satisfy my sweet tooth, plus they're just cute.
Question for ya …
If you're a runner, do you use insoles/orthotics? Why? Have they helped you?
Tell me something delicious you've eaten today!
Ready for Thanksgiving??? Do you have off work today?